You've picked your quartz or granite counters – great! Now you need to decide what style of edge detail you want. There are a TON of options out there, and what you choose will affect both the final style of your space, and your final bill. The more complex the edge profile, the steeper the price point. Setting price aside, which profile is right for you?

For designs here in the Northwest we frequently keep it simple and suggest an eased edge profile. The northwest aesthetic is clean and uncomplicated, so an simple edge style suits us whether we are designing a minimalist modern kitchen or a boho bathroom.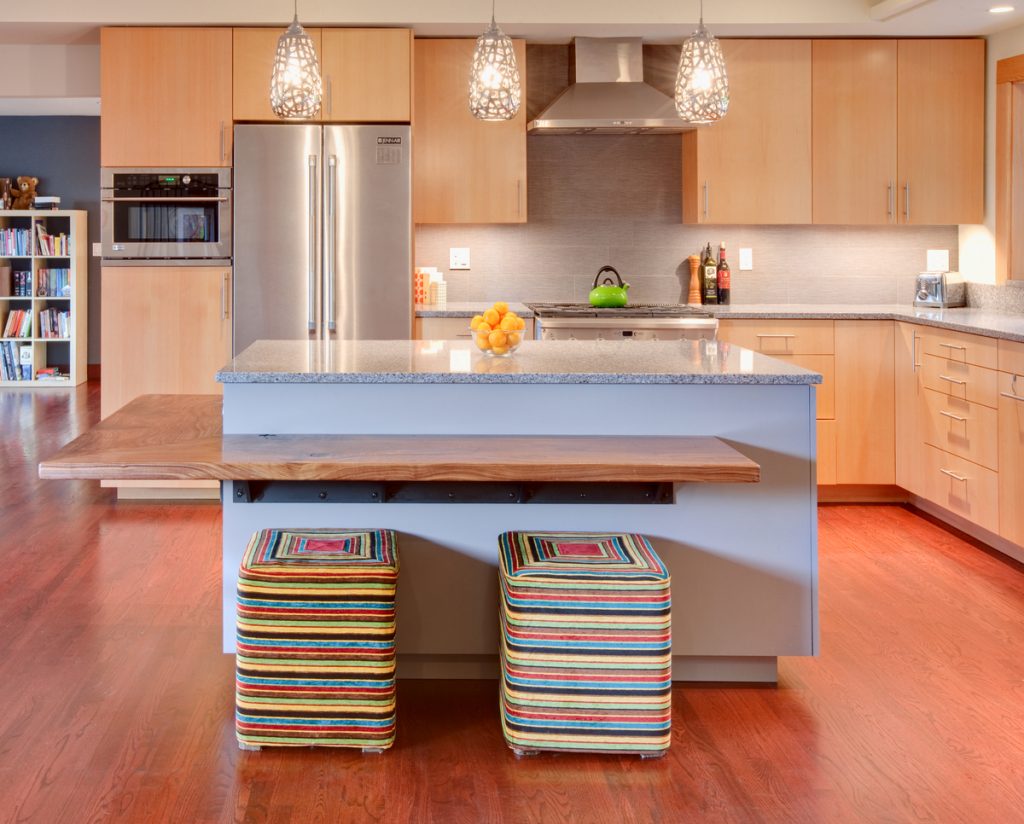 That said, there are definitely times when a more ornate edge will add just the right flair to your design. The double ogee edge in the marble counter on this island adds an extra layer of interest to the fancy, traditional look of this kitchen.
The five profiles pictured at the top of this post are the most common ones you'll find here in the northwest, but know that there are many other decorative edges you could choose from, as outlined, for example, in this post by the quartz company Cambria. They do a nice job featuring one of our other favorite edge profiles (when budgets allow): the mitered edge.

A mitered edge is how you get the look of an extra thick counter like we designed for this bathroom, partnered with a vanity made of barn wood reclaimed from an *actual barn* in the midwest!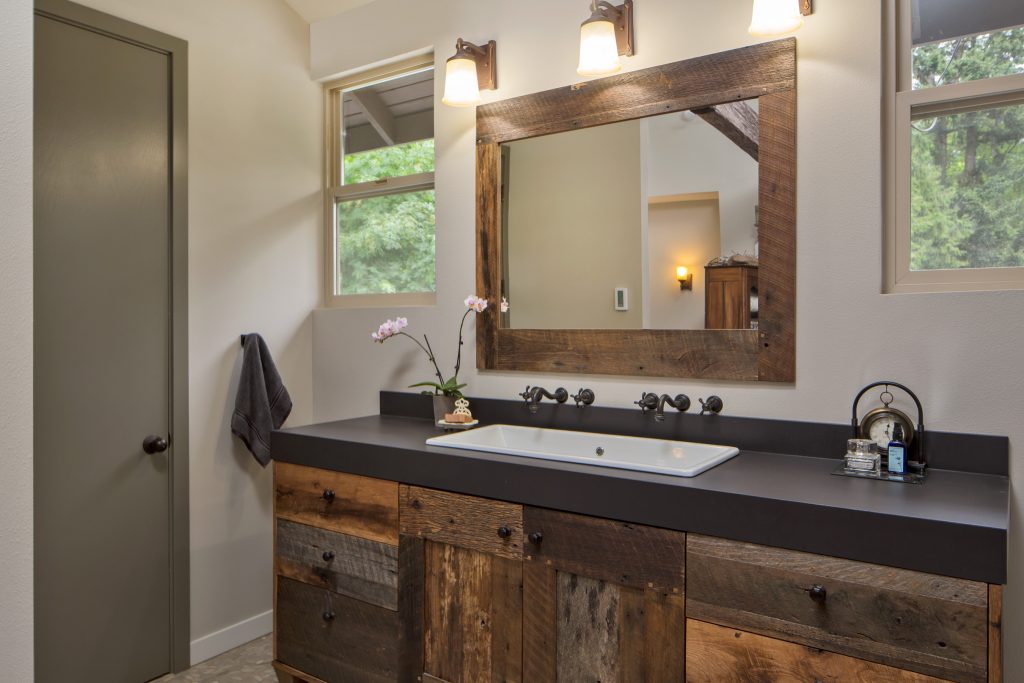 When researching edge profile options, you should also know that sometimes the same profile is called by different names by different fabricators. The profile we listed as a "full bullnose" at the start of this post is called a "Volcanic Edge" by the folks at Cambria (I don't know why):

In the end, please remember this is not a life or death decision. Take a look at images of kitchens with different edge profiles. Think about whether you want a more ornate or a more clean-lined look. Consider the fact that if you have more creases and crevices, you'll have more areas that can collect grime. Then trust your gut, make a decision, and move on to choosing your cabinet hardware. 😀
Have fun with your remodel! 

SaveSave
SaveSaveSaveSaveSaveSave
SaveSave
SaveSaveSaveSave
SaveSave