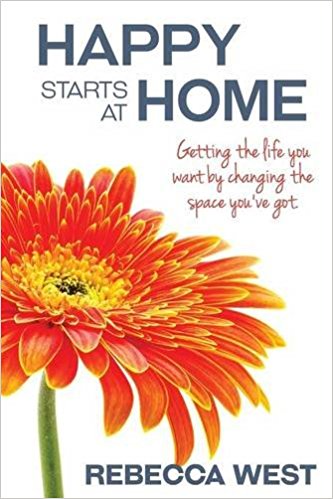 Get this book and figure out:
• Why your house doesn't quite feel like home (and learn PRACTICAL steps you can take RIGHT NOW to change it)
• The best ways to spend money on your home (transformation does NOT have to be expensive!)
• How to make your space feel like home to everyone who lives there (wouldn't it be nice to FINALLY AGREE on a paint color?)
Seriously, your home is just sitting there, ready to help you live a happier, healthier, more successful, and more meaningful life. Why not put it to work?
Happy Starts at Home is so much more than just another decorating book. It's like a great friend who's going to help you figure out what you already know, then motivate you to take action. Let's get happier at home, shall we?

---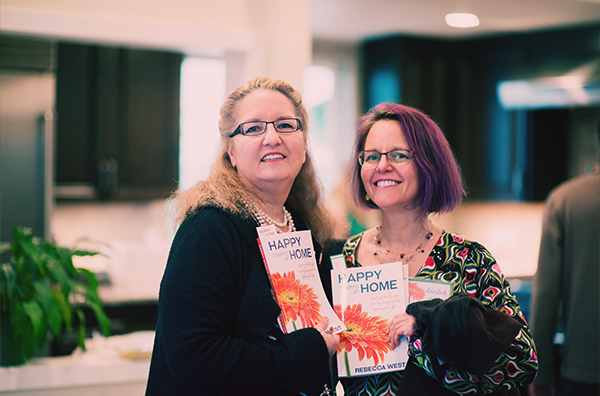 This just what I needed – I felt stuck in a house that I can't afford to sell but can't stand living in. Now I feel empowered to make it a new home just for me.

Patricia Sherman
I've read a number of other books on organizing and home design, including the latest by Marie Kondo, and they all left me feeling overwhelmed and unable to take action in my home. Ms. West's approach is optimistic and encouraging, so as soon as I read Happy Starts At Home, I not only decided it was time to make some changes but felt so empowered that I actually did it! That very weekend I cleared out a bunch of stuff from my house and felt great about it!

Janet Meijer
Thank you so much for this book! Not only did I love the tips, but my husband and I dove right in to the exercises and discovered at least a dozen things we could take action on right away. It was like you gave us new glasses and we could really see our home for the first time. I have hope now that we'll finally love being at home, together.

Terry James
---