Welcome!
we take home design (kind of) seriously.
Sure, we use the regular ol' everyday tools of interior design (the fun stuff like tile and table lamps, paint and pretty pillows), but we combine all that with the science and psychology of design.
How happy is
your home?
Take this free quiz to find out!
Featured On:

---
Paint chips + hard science = A super happy home
If you're reading this, your home isn't making you happy. To fix it, we need to find out why. (And it's not just because of that lamp from the early 80s!)
I'm sure only a little while ago, things were fine. You were okay making do with hand-me-down furniture, kid-friendly-but-stain-covered rugs, your ex's (bad) furniture choices, or your grandma's chipped china that you don't have the heart to give away.
But something changed.
Perhaps you got a "real" job, the kids moved out, your relationship status changed, or you just woke up finally disgusted by all your ex-roommate's furniture hand me downs. No matter how you got here, we're here to put our practical design tools into effect and help you feel like you're finally home sweet home (again).
At seriously happy homes we believe that a paint color can shift your mood.
That living with stuff you hate sabotages success.
And that, for better or worse, your space sets the pace for your day, your year, and your life.
So, are you ready to have a happy home? Get ready to have some serious fun making your house feel like your home.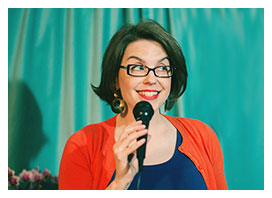 What if throw pillows
had the power to change
your life?
Spoiler alert: They do. I'm on a mission to empower audiences to get happier, healthier, and more successful just by taking back control of the design of their home.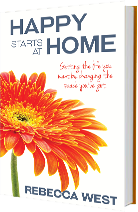 Get The
Happy starts at home
Book
In my book Happy Starts at Home, I show you how to put your home to work for you and use it as a tool to achieve your goals and dreams.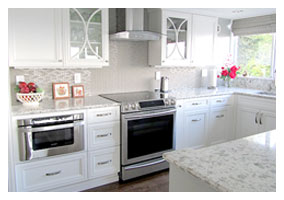 Your home is more
than just a place
where you live.
It's a reflection of who you are and what you want out of life.
(Or, it will be, after you work with us!)