The simple answer is… YES!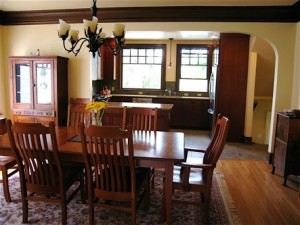 But if you're still not sure you deserve to create a welcoming, nurturing, beautiful home, consider these questions for Sandra Felton in her book "Messie No More":
Why not be among those who are thrilled to invite people over on the spur of the moment?
Why not be the person to whom people say, "Your house is so lovely!"
Why not have people over for meals without working yourself to death to get ready?
Why not have a house that raises your self-esteem rather than tears it down?
Why not have a house filled with your favorite colors and accents?
Why not have a house that reflects peace so that others love to come over?
The question is not "why should we have a nice house?". The real question is, why not?