The point of any remodel should be to make your house feel more like your home.
Before you can do that you have to figure out what "home" would look and feel like in the first place, both from a functional perspective (How will you use it? What layout would work best?) and from an aesthetic perspective (What colors, textures, and shapes make you feel most at home?)
Without some good design knowledge, IT can be really hard to figure out what kind of tile might create your perfect kitchen, much less *communicate* it to your spouse, or to your designer.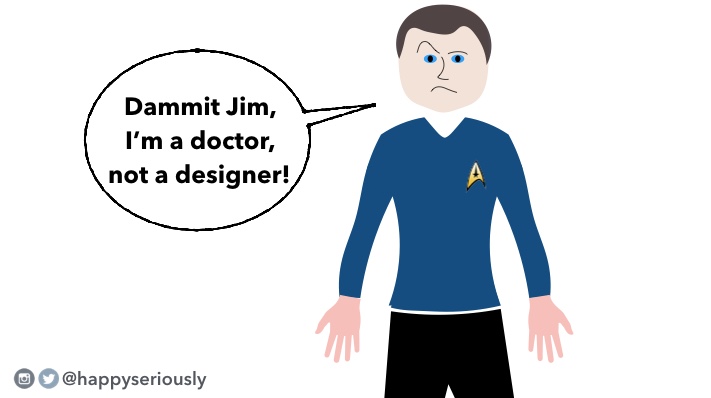 As your designer we have to get inside your head and figure out what "home" means to you. How do we do that?
Ten years in business has shown us that just asking you want you want isn't very useful. You might tell me you want a "blue room" or a "cozy space" or even that you want "quality furniture" and then we have to try and interpret what you mean by "blue," "cozy," and "quality." This just causes confusion. And a lot of arguments between spouses. 
We want to SEE what you're craving, so before any Works or Collab project we assign you some homework. We have you go on Houzz (or Pinterest, but prefer Houzz) and choose ten examples of rooms you would be really happy to call your own. If we're working on your living room, you show me ten living rooms that you'd love to live in. Working on your bathroom? Same thing. We have every person (or at least every adult) who'll be living in the space do their own ideabook and send them our way. The guidelines?
Don't problem solve. Don't worry about architecture or if the designs will work in your space – leave that to us to figure out. Right now we just want to know what you crave.
Don't self edit. Don't try to filter the images you choose with your spouse in mind. Let them do their own homework, and leave it in our hands to figure out how your ideabooks can work together.
Think big picture. Each image should be about the whole room as much as possible. If you happen to love a room but hate the rug, just add that to the notes. If you happen to hate a room, but you love the rug, then say so in the notes, but try to make sure most of the images show whole rooms you could live in happily and comfortably.
That's it. Just go online and choose about ten images of rooms you'd be really happy to come home to. Don't worry about whether the designs can work in your home, just collect pictures of spaces you love! Then analyze your data.
If you were to show me this Houzz Ideabook, I'd see that you want a grown up, sophisticated space with some dark and moody wall colors, brick walls, leather furniture, clean lines, bold art, and industrial styling. These are masculine spaces, but not SO masculine that a girlfriend would come in and immediately change it.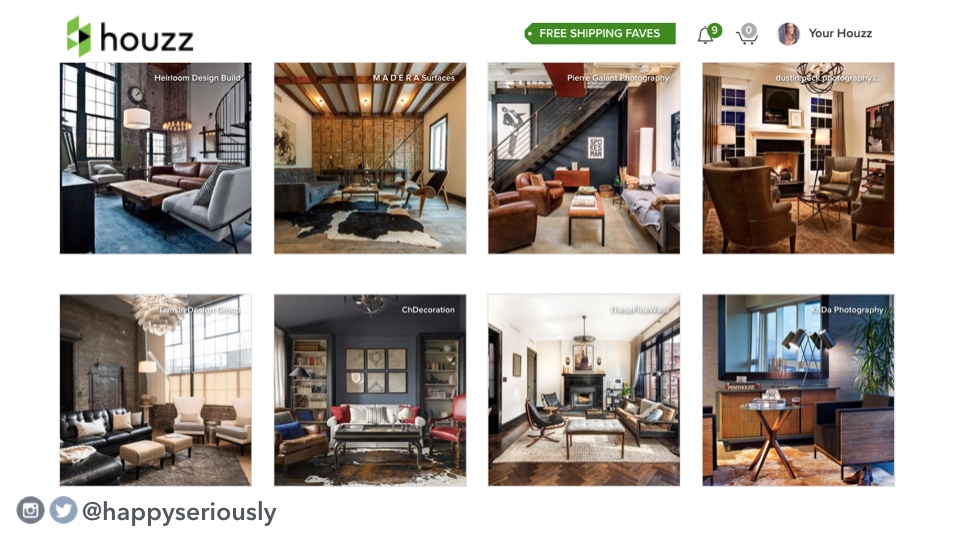 Looking at just one shot, the navy blue color feels strong and powerful, the metal and leather are masculine and enduring, and even the art calls out that a dynamic, successful person lives in this space. This is a sexy room. If you showed this to me I'd say you want a space that reflects the success you have (or will have) and that makes you feel cool, calm, and collected.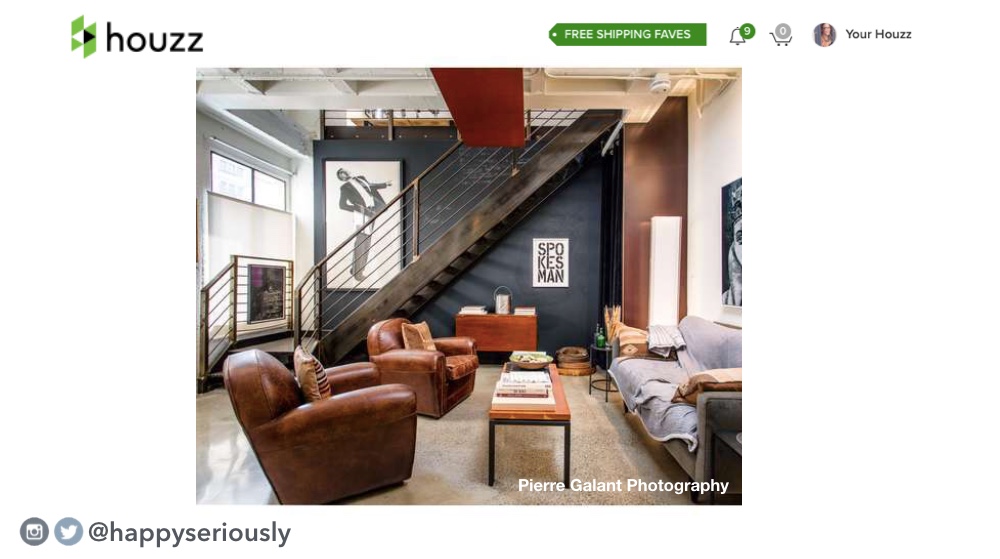 On the other hand, if you showed me this Houzz ideabook I'd notice all the soft pale blues and curved edges that make the room feel gentle and inviting. These rooms don't tell me that you want a white sofa, but rather that you need calm in your life. For the right person, just being in a room like this would provide a sense of peace in the middle of a crazy world.
Of course, if you're craving peace and quiet and your living room is decorated like this one below (or if it's filled with clutter and chaos) then your space is literally getting in the way of the calm and quiet you need from your home.
The colors here are bold and energetic. Even the light fixture is like a firework going off in your living room!
If you wonder what your ideabook might say about you, do your homework and gather up ten images of rooms you love and do some design analysis. What do the ten images have in common, and how do they differ from your current space?
If you find yourself having trouble analyzing them on your own, or if you can't figure out where you and your spouse can find common ground, reach out to us for a design analysis. A quick 30-minute Design Helpline chat might be just the thing to help prepare you to work more successfully with your architect and contractor, and help you have a successful remodel!
I highly recommend you try this homework for yourself long before you call a contractor or demo a wall. It's like the old adage "Can't see the forest for the trees" – if you don't find a way to keep an eye on the big picture (the forest you are trying to plant) then you'll get stuck on each individual item like the tile, or the faucet, or the cabinet handles and drive yourself crazy wondering if it'll all work together. Do this homework and get an eye on the big picture. I promise you'll have a much more successful, much less stressful project, (and a better marriage, too).
May your home always be happy!

SaveSave
SaveSave
SaveSave
SaveSave