If you are ready to participate in the "sharing economy" by listing your home on a site like AirBNB or HomeAway, (or even if you are just trying to set up a lovely space for family visitors), getting the details right can make all the difference in keeping your place filled with happy guests! Aside from the obvious basics like making sure your home is clean (duh!), comfortable, and safe, here are six ways to set your space apart from others available on the rental market:
1. provide amenities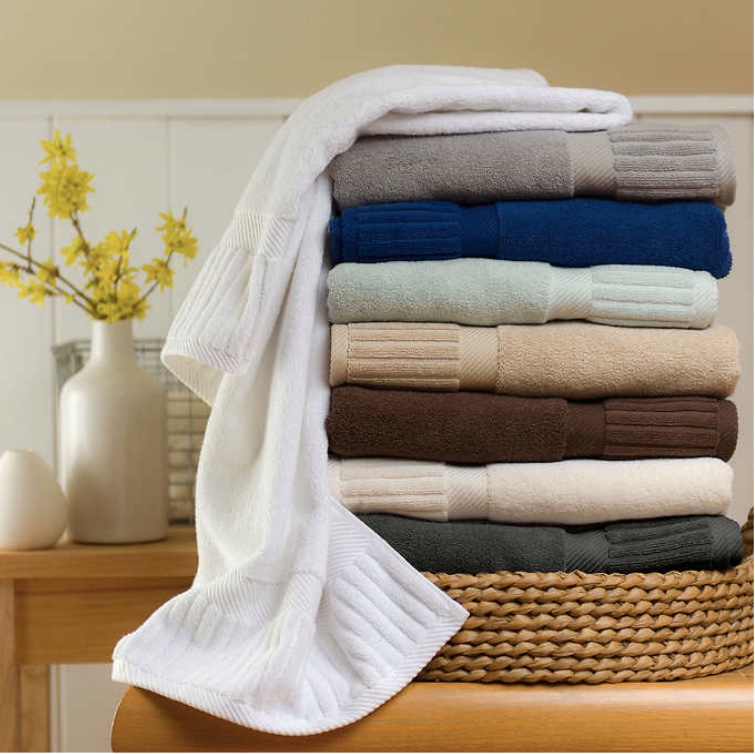 Any old hotel will provide their guests a hair dryer (so be sure to stock one in your bathroom) but think beyond that to the daily needs of your guests. Make sure your towels* are generously sized, and provide more than one per guest. Put together a basket of necessities like Q-Tips, a nail file, lotion and bandaids. Leave extra toilet paper in the bathroom.
In the kitchen, provide salt, pepper, olive oil, butter, sugar, and milk, and make sure your guests have a sharp cooking knife, a variety of cooking utensils, and pans that won't leave Teflon bits in the eggs. If you like guests who clean up after themselves, leave a pile of dish towels on the kitchen counter. And trust me, the guests notice the quality of your mattress and pillows, so make those as nice and comfy as you can!
These extras don't have to cost a lot (Costco is your friend!) but can make all the difference in a guest feeling well-tended and like they have a home-away-from-home. These small costs are inexpensive, especially bought in bulk, and can make you look incredibly generous and thoughtful to your visitors.
(*Note, I recommend white towels, since they always have a BNB feel about them, and are easily bleachable between guests.)
2. tell a story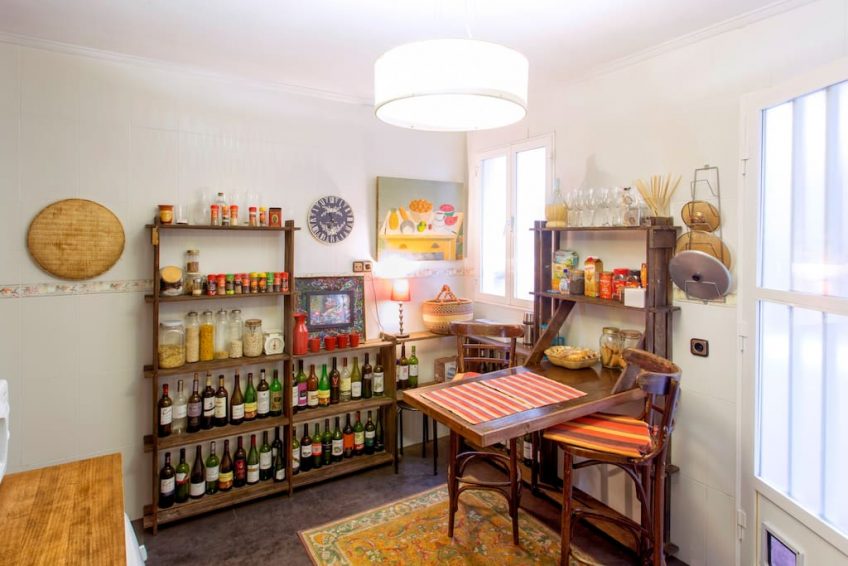 While I've had the amazing opportunity to stay at places like this 13th century watchtower in Montefollonico or this stonemason's studio in Assisi that tell a story just by virtue of their architecture, most of us have nice – but generic – spaces. The key to any plain space is
to bring in wonderful objects and art that make you smile. While those two places in Tuscany and Umbria blew my mind, this apartment in Logrono, Spain topped my lists as a place to call home! The owner filled it with old concert posters, giant quirky oil paintings, vintage and antique machines… it felt like a cabinet of curiosities and… <seriously>… I could have just moved right in!
Whether you choose a theme based on your city, on a hobby you love, or on the travels you've taken, don't be afraid to let your home tell a story. It's all that personality that sets it apart from others, and will have people talking about it later!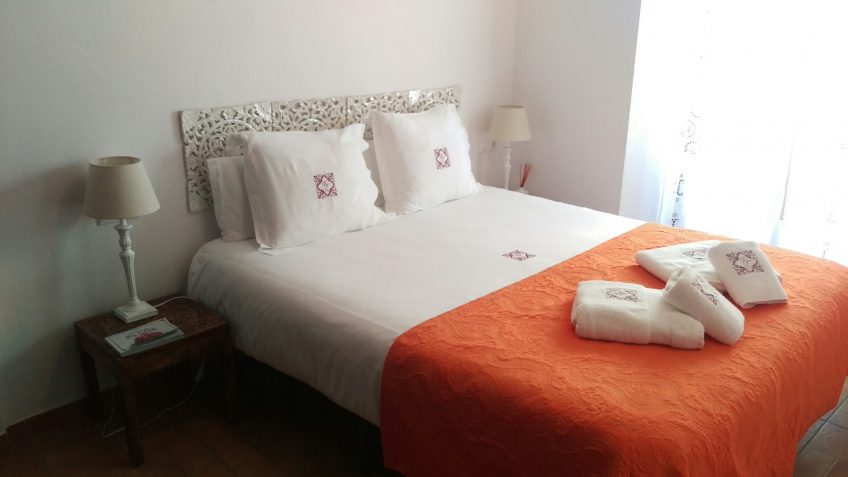 3. Use color strategically
The orange quilt on the bed in this AirBNB in Cordoba, or the teal wall and accessories in this AirBNB that I helped create in Seattle, take what might otherwise be beige and boring rooms and make them feel cheerful and unique. When setting up a guest space you can go bolder with color than you might in your own home, because it's meant to be a temporary space, and should feel more exciting and alive that someone's "regular" home. That said, make sure it ends up feeling like a grown-up get away, and not a kids' rec room, since the tone you set *will* influence the kind of guests you get. I can only imagine what kind of clean up has to be done at this place in Barcelona (I wonder if the $1384 security deposit and the $288 cleaning fee always cover it?)
4. Don't over do iT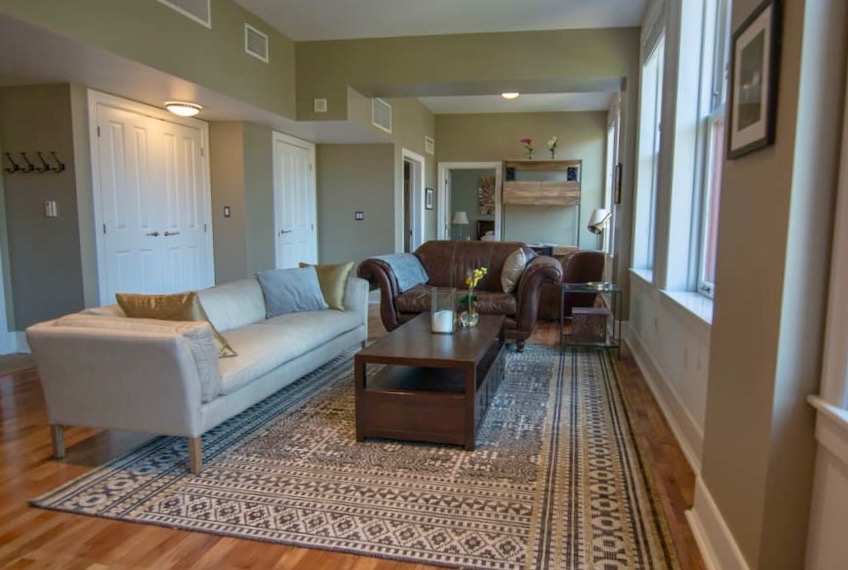 At the same time, while you *do* want to make it personal, don't over do it. Let the space speak for itself. A home like this one that I consulted on in Seattle didn't need a lot to feel special, given the amazing urban view out the windows. A lovely shade of green on the walls chosen by color whiz Renee Adsitt, a richly patterned, generously sized rug, and natural materials like linen, leather, and wood bring a northwest flair to the space while keeping the focus on the fantastic view.
These folks also did a great job leaving open surfaces for their guests. Both sides of the bed have generous lamps and bedside tables – these kind of details really let a guest settle into your space. Provide side tables next to chairs and sofas, a sturdy coffee table, and a flat surface in the bedroom like a bench under a window or a large dresser, where people can lay out their suitcases and spread out.
Give guests a variety of ways to settle in. Some will live out of their suitcase, others will use a dresser and closet. Leave hangers in the closet, make sure your dresser drawers open easily, and install hooks on the wall. At the very least, do *one* of these things, and make it easier for your guests to call your house their home whether its for a day, or for a month.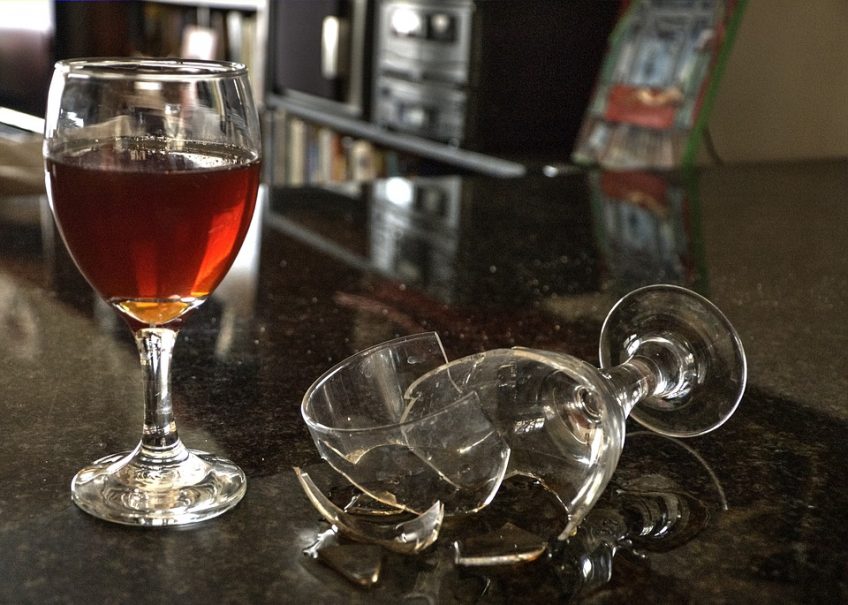 5. never leave out anything precious
Remember, even the most conscientious guests will have mishaps (just the other day we broke a wine glass while cleaning up during our last morning in Barcelona) so never furnish your guest space with anything that can't be replaced. This is *no* place for your grandmother's precious handmade quilt, or your favorite painting. Yes, the nicer you make your space the more your guests are likely to take care of it, but remember they are human (and they are also on vacation, and therefore even more likely to be drunk). Furnish accordingly.
6. avoid assumptions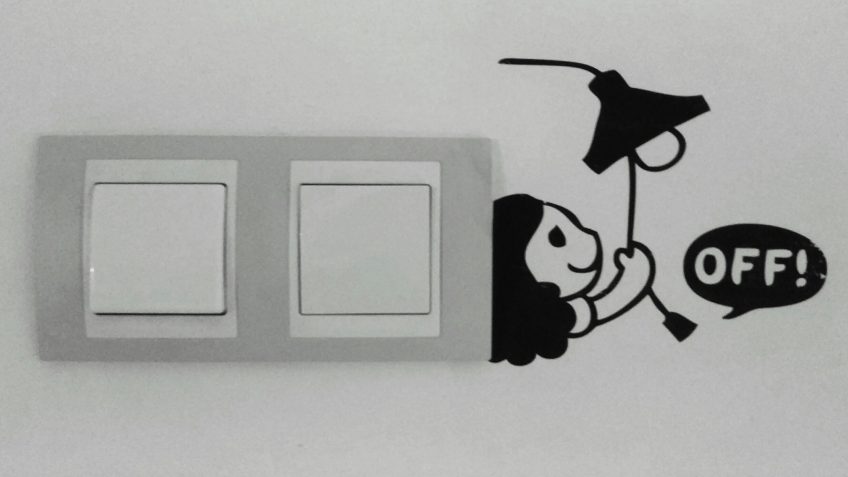 Help your guests know how to use your home. This is especially true if you have international guests, but every home has its quirks and both you and your guests will have a happier experience if you get ahead of their questions and frustrations. Leave a manual of house information that covers not only quiet hours and wifi passwords, but also how to use the TV, which remote operates the TV, and how to light the stove.
This adorable pictographic reminded us to turn off the lights to save energy in Seville.
Here are a few things I'd have liked to have been told while checking into a couple of our past AirBNBs:
The hot water tank will run out of hot water after three ten minute showers. We were a party of four staying at the Airbnb – sadly, the fourth person had to learn this the hard way.
The power will go out if you try to run the clothes dryer* and a hair dryer at the same time. (In Europe electrical code is different, so many outlets are wired to the same fuse. This means they are often *much* easier to blow than in the USA). We had to find the fuse box on our own. In the dark. But we did! Yay for smartphone flashlight apps!

*Note: if you are lucky enough to have a place with a washer, it doesn't mean you'll have a dryer. Be prepared to hang your clothes on a line to dry, and pack non-cotton clothes that dry easily. But also know that there are fantastic, super clean, inexpensive laundromats all over Europe!

The dryer will hold your clothes hostage until *it* decides they are dry. This may take three hours. If you try to remove them early, you will have to start the cycle over from the start. This meant an extra day spent in last night's clothes, that had already been worn in 100 degree weather. Oh well, we're soaked in sweat within minutes anyway, ha!
You may not even be aware of the quirks of your home since you are so used to them, and you may not be aware of how things may be quite different in another country. (For example, in most of Europe we find that there is just a bottom sheet and a duvet cover on the bed, no top sheet. So the duvet cover *is* the top sheet, and is washed between uses. Be prepared for a European guest to sleep with their nakedness right up against your dry-clean-only duvet cover).
The best way to get ahead of the quirks is to have a couple of people stay over before you launch, and have them tell you everything that made them pause. Then, once you have paying guests, walk them through the space when they arrive, and send them a message a couple times during the stay to see if they have any questions.
One they leave, read your reviews with an open mind and try to remedy things as they come up. (That doesn't mean getting a bigger water heater, it just means communicating the limits of the system with your guests *before* they find out the hard way).
And finally, be well traveled. The more you travel yourself, the more you'll become aware of the differences between your cultural norms and those of other people, and the more you'll become aware of the little things that can make a stay feel really special.
Being a great host is all about paying attention to the little things. Anyone can set up a bed and leave out a key, but a truly great home-away experience helps the guest feel like they really got to *live* in a new country for a little bit, leave them thinking the native people are generous, considerate, and happy to have guest in their home and country, and make them want to tell the world. Good luck on your AirBNB and hosting adventures!
May your home always be happy (and inviting)!