If your space heater is just taking up space instead of heating your space there's no better time than now to get yourself a new one and take advantage of end-of-season sales! Our latest edition of Consumer Reports included some smart shopping tips on heaters – which ones to buy and which to avoid altogether — and we'd thought we'd share them with you!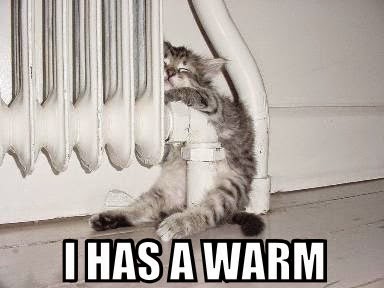 For both safety and convenience, you'll want a heater that has:
• a sensor that shuts heater off if it overheats or tips over (for taller models)
• a label from a recognized testing laboratory (commonly UL, ETL or CSA)
• a handle that makes it safe and easy to move it from room to room
• a thermostat so you can set (and control) the temperature
• a  fan that will help distribute heat more quickly and evenly
Want to heat an entire room? Go for a convection model. If you just need to spot heat a smaller space (under a desk is a personal favorite), radiant heaters are an ideal buy. Consumer Reports recommends we all steer clear of fuel-burning space heaters, except for emergency use.
Two of their top choices for small heaters were the Holmes HFH436 and Lasko 6462 . For radiant heaters, two of their favs were the Soleus Air HM2-15R-32 followed by the DeLonghi TRN0812T. Last, for heating up bigger spaces, their highest ranging model for the larger heaters was the Honeywell HZ-980.
There are safe options for every price range and you can heat up an average-sized room for as little as $40! If you want to know more check out Consumer Reports' quick buying guide for space heaters (of all sizes), which includes recommendations of what specifics to look for, what heaters to skip altogether, and what you can expect to spend on a new heater.
Here's to a happy, safe, and toasty-warm home this winter (and next)!