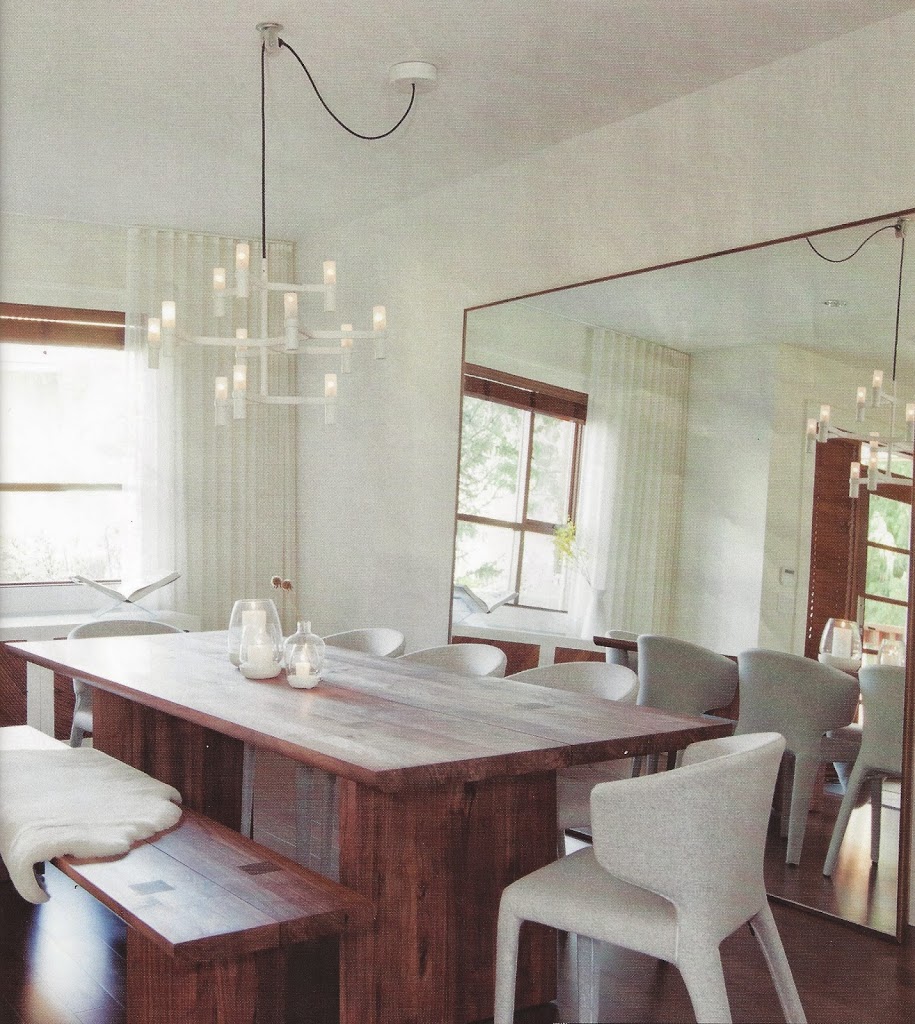 If you live in a home where the right spot for your dining table is unfortunately not centered underneath the location for your ceiling fixture, you don't necessarily have to pay for an electrician, drywaller,  and painter to come move it. As seen in the Dec/Jan issue of Gray Magazine, even in high-end design it's okay to choose a light fixture with a cord or chain and swag it to meet your needs.
A lot of my clients really worry that it will look cheap, messy, or half-done, but I have found that once the room is complete, there is enough to enjoy in the room that that extra bit of cord or chain is the last place your eye will look.
The only limitation is that you'll need to choose a fixture that hangs from a cord or chain, not fixed stems, and then you'll have to make sure you anchor the hook or other swag system well into your ceiling to carry the weight of the fixture. Other than that, you have a faster, less-expensive solution that will leave you flexibility in the future if you decide to change up the room again, or stage it in a different way to sell.
Have fun choosing your new fixture, and here's to being happy at home!