The best way for us to test out folks to refer is to use them on our own home, and we've had two stellar locksmiths out to our property. Need a locksmith in the Seattle area – we wouldn't hesitate to call either of these folks again.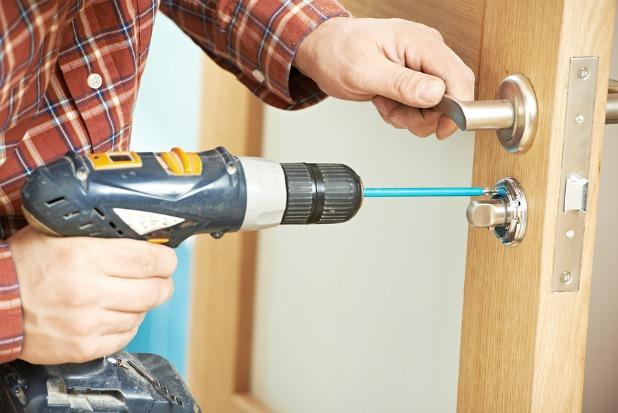 Tim of Davern Safe and Lock came out to swap a sticky lock for us. Usually I require all my referrals to have a website and a way to email them, but in this case I drive past his shop at 6500 Phinney all the time and his number is prominently posted (206-789-8920). So I went old school and gave him a call. He returned my voice mail message promptly, and showed up right when he promised.
Erik of Allstar Safe and Lock came out when I managed to lose all the keys to my rental house. Since I am responsible for the security of my renters, clearly I had to change all the locks. Erik couldn't have been more polite and did a great job. Changing that many locks at one time taught me a good lesson, though. First, if you have a key to a lock, find it before the locksmith comes – it's a lot more time consuming (and therefore costlier) if the locksmith has to pick the lock. And second, even at Allstar's low price of $15 per lock to change, it adds up. Remember that if your door has a lower knob with a lock and an upper, separate deadbolt, that is $15 each.
Whether you're just fixing a sticky or broken old lock in your home, or you have to make some safety updates, these are two companies we'd welcome into our own home again, and are happy to send your way.
To your happy (and secure) home!