Sometimes having a happy home means moving out of the home you're currently living in. And that usually brings up a to-do list of minor (or major) fixes before selling to get the maximum profit from your home. Do it right and you'll not only get to your new home quickly, but have extra cash on had for creating your new happy home!
Don't spend more than you need to! Remember the goal here is to create a clean, ready-to-use home for new buyers! Ask your realtor about standards in surrounding homes and mimic those standards in your own home.
Interior 
— Fill cracks/holes in the walls and ceilings, then paint with light-neutral color to refresh the walls. Our favorites from Benjamin Moore are:

— Fix creaks in door and cabinet hinges with WD-40
— Deep clean carpets
— Modernize cabinet handles and drawer pulls in your kitchen and bathrooms (we love these examples from Lowes like this, this, or this).
— Replace outdated light fixtures (and of course all burnt-out light bulbs). Here are three favorites we found these at Lowes: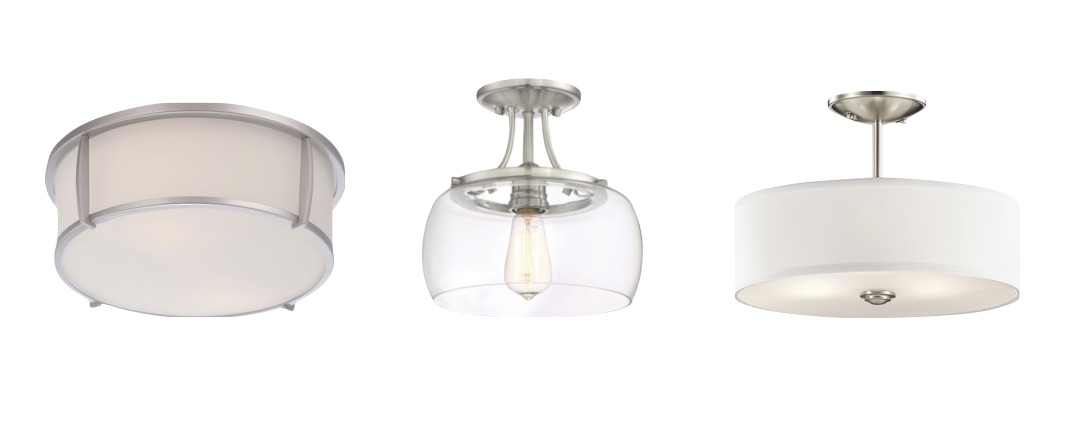 — Replace door hardware (especially anything in shiny 80's brass)
— If you have popcorn ceilings, get rid of it! Nothing says old and outdated like cottage cheese over your head!
 exterior
— Trim back overgrown trees and bushes that close in the house and block windows.
— If your trim and body paint is outdated or cracked, repaint it using neutral well-liked colors. Three of our favorite exterior neutrals from Benjamin Moore:
— Replace house numbers, and (pretty please) make sure they are *very* easy to read from the street. If you want some out-of-the-box inspiration, check out these fun DIY's found on Pinterest!
— Mulch any flower beds and line your entry with some cheerful flowers (our favorites include petunias, marigolds, and geraniums)

Try these quick and easy fixes before diving into a full-on renovation – you don't want to spend money you don't have to. Simple fixes like these will let you stretch your dollar farther and the money you save can be put towards your new space!
May your home (old or new) always be happy!
Kasey
Team Member at RWI