It's rare that I get to work on a project without having ever met the client, but that is exactly what happened with this sleek little Seattle condo. When the gal who bought this  space contacted me, she already had a clear sense of what she wanted. In fact, she'd already bought a number of items and had collected a handful of others that were in her "possibilities" pile. My job would be to help sort through the ideas and make sure that the final result looked cohesive and fit the scale of the space.
The client's enthusiasm, the fact that she was a single lady moving across the country fro a new adventure, and the delightfulness of the items she'd chosen captured my designer heart, and I took on the project. (Honestly, it was the art she loved that did it, as you'll see below!)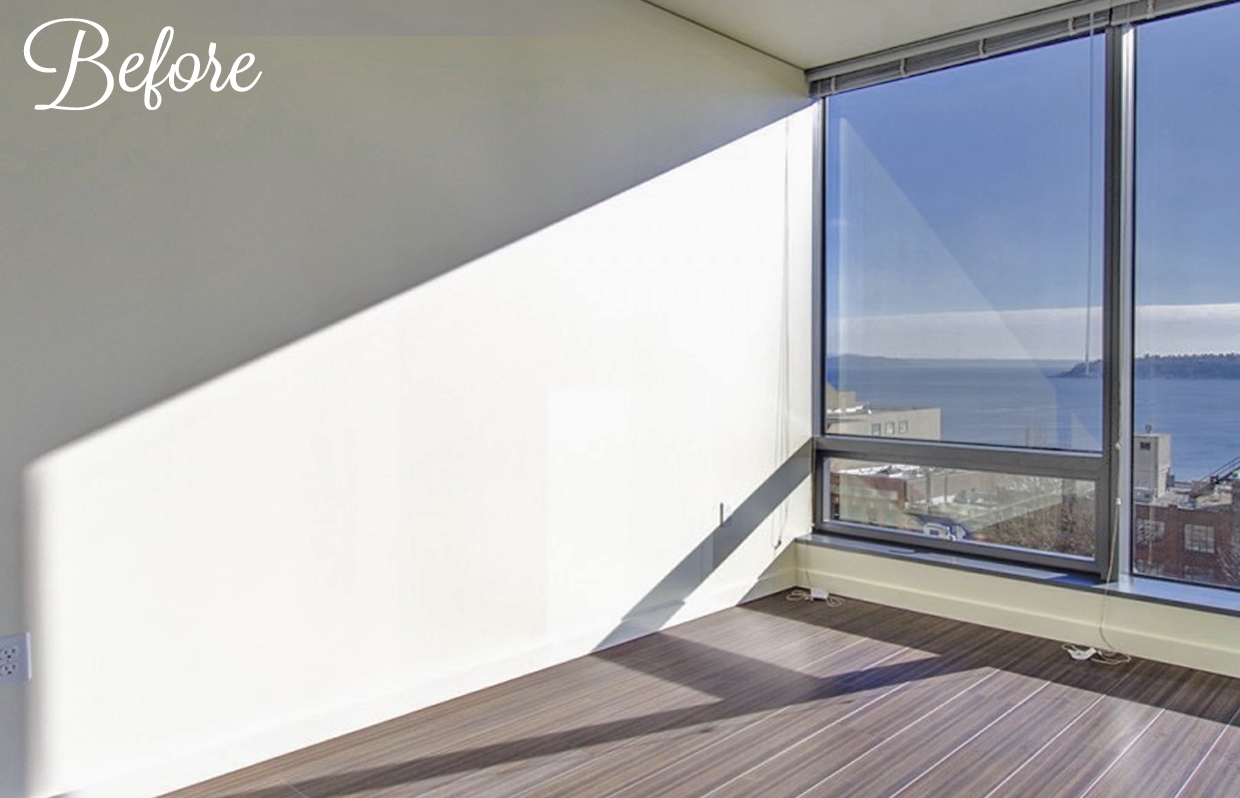 Before we started, the space was like any modern urban condo: bare, white, and minimal. Of course, it also had the most amazing view of Seattle and the water, and no matter what we did, it was important that we not take away from what made it unique! The trick was to balance the minimalist lines of the architecture, the clean lines of the furniture she liked, the wow-view, *and* bring in some whimsy. She was *not* looking for a generic, anyone-could-live-here space.
I learned she's a big fan of Eli Halpin's work (as it turns out, so am I. If anyone wants to get me a present, her "Baby Llamas" have my name written all over them!) Once I learned that, it set the tone for the playfulness we'd bring into this sophisticated space.  The key was to restrain the color palette, letting the content and character of the art set  the mood.
On a more practical level, we defined this open-concept room using an L-shaped couch and pet-friendly rug. The leggy furniture keeps it feeling open and airy, while still providing lots of seating and table surfaces.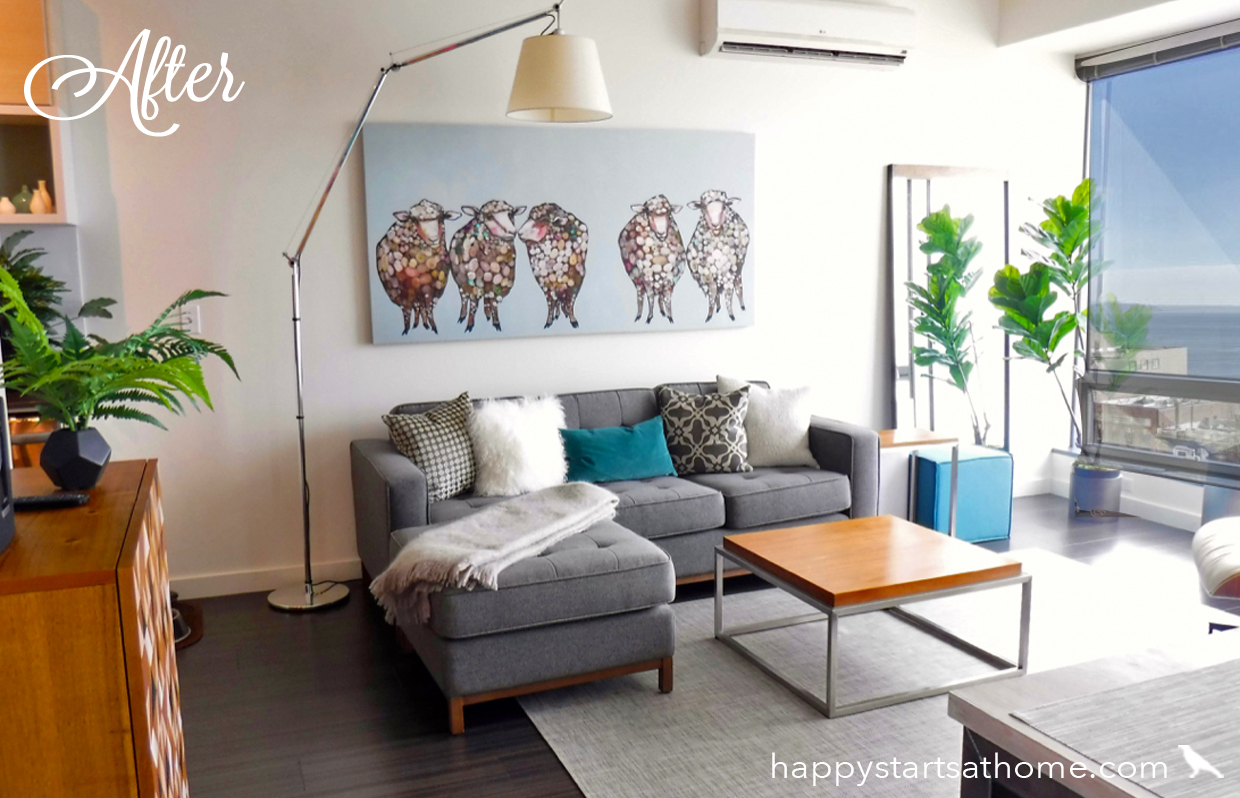 Lighting was a particular challenge in the condo because the architect hadn't provided any overhead light. That was easy to address in the living room with a striking arc lamp, but what to do in the dining room, especially with 10′ ceilings and barely enough room for a dining table?
Read More…