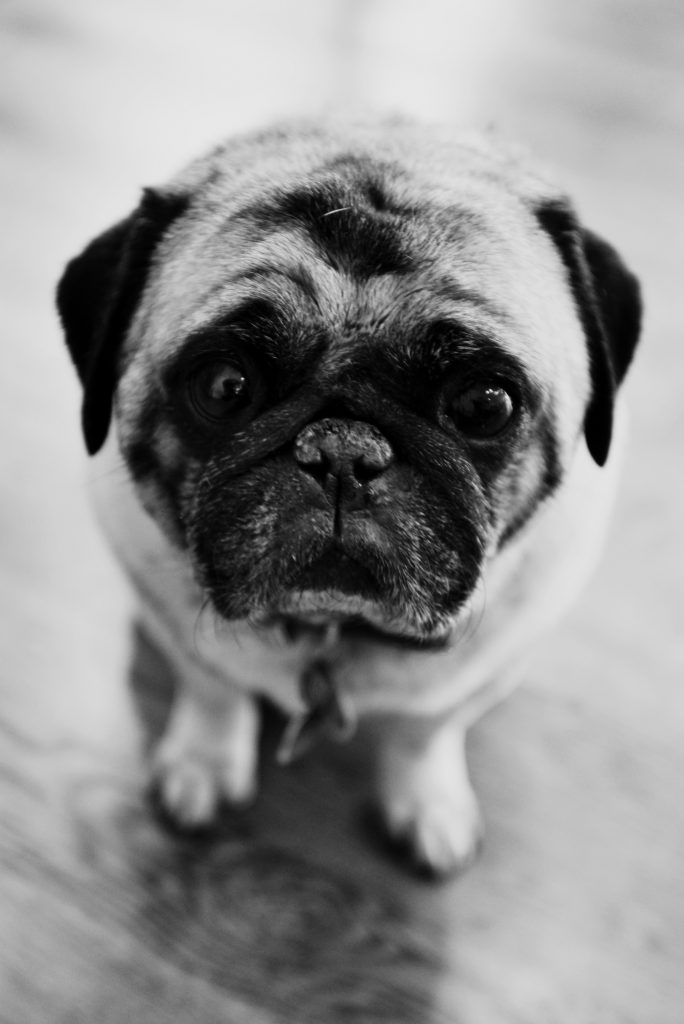 Are you, like me, blessed with a dog that is, while lovable, getting older and liable to mess in the house? With our little guy (Spike, to the right) hitting 14 years old, he's not as able to get outside before he poops, so we do a lot of picking up of poo around here!
Now, when I first chose the wood floors and carpets for our house, it really wasn't with an aging pet in mind, but with Spike in his advanced years, I am SO glad I made the choices I did. Would you like to know what pet-friendly choices I made?
#1: hard surface floors
I had beautiful wood floors installed in our whole house, stained medium brown for a warm, contemporary look. I chose them because I LOVE the look, but now I get the added benefit that they are so easy to clean!
No matter where nature strikes for Spike (and by the way, he tends to run away from his poop, so there is usually a trail) we can clean it up with ease. (In case you want details, it's toilet paper first, then a washable rag with either Bona floor cleaner or diluted Simple Green.)
#2: Flor tile carpet
My husband's TV room is where Spike spends most of his time when he's home (he spends the days in the work truck with my contractor-husband). Now, I originally chose these Flor tiles (Upcycle in Blue Jay) as the carpet because my hubby tends to eat while watching TV, and spills are inevitable. Flor tiles are easy to pull up and clean in the sink, and I even bought a couple extra that I store under the sofa in case an impossible-to-clean spill should happen (two years in and the extra tiles are still untouched, despite all the cleanings we have done!).
Now that Spike soils the carpet regularly I couldn't be happier with this purchase! Depending on the "oops" we either spot clean the soiled tile (I love
Spot Shot
), or pick one up and wash it in the sink. The color and pattern on the tiles helps mask spills too, but really, it is just really easy to clean!
Anyone with the love of a pet in their life know what a blessing it is to have unconditional love, and that makes picking up the poop worth it. Still, isn't it nice if there are choices that make doing the deed just a little easier?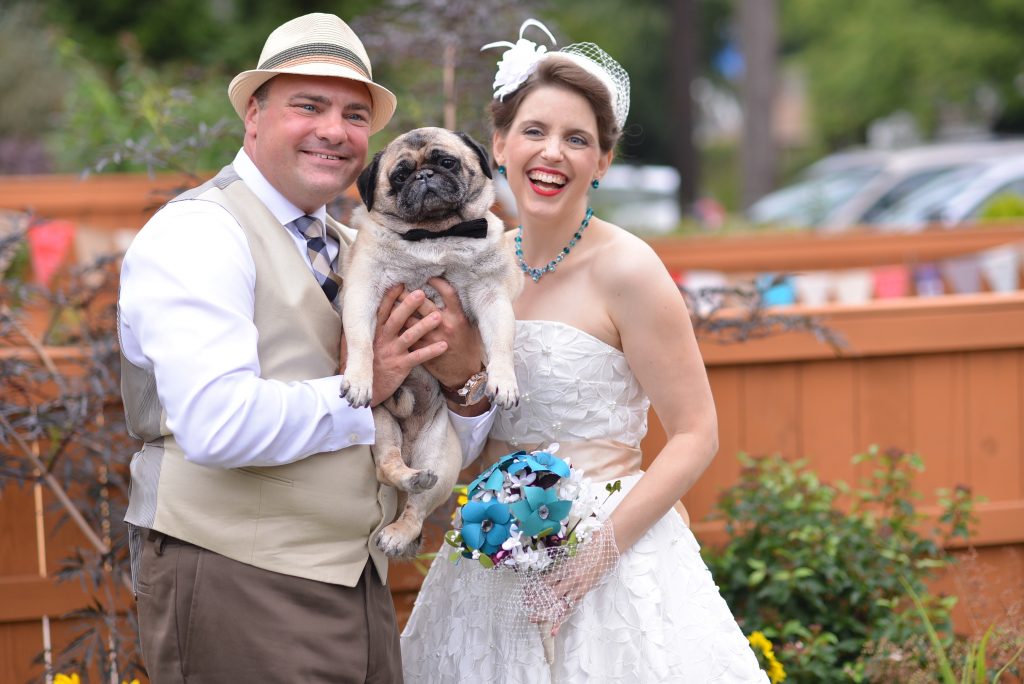 May your home, and your furry children, always be happy!
Rebecca