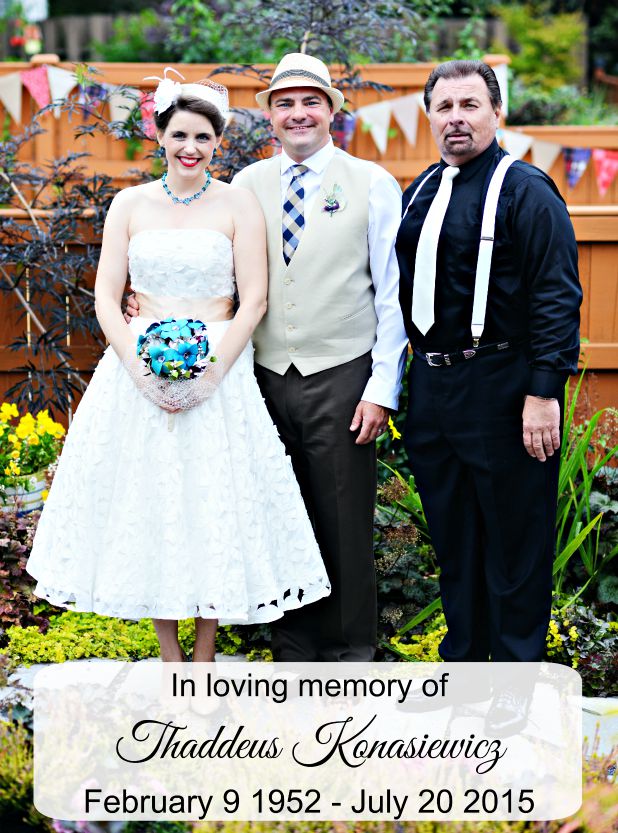 I am sorry to share that this week we lost a member of our family. My father in law passed away suddenly at the much-too-young age of 63, and we had to take an unexpected trip to New Jersey to settle his affairs and arrange his funeral.
This experience has been such a good reminder of how much we leave behind in our lives when we go, and how much we can help our loved ones before we pass.
We were so lucky because my father-in-law was incredibly organized. He had all his important paperwork in impeccable order, had sent a copy of his will and safe deposit key to his son to keep in a safe in Seattle, and didn't have anything in his home that he didn't need or love. It was no less heartbreaking to go through his belongings, but it was much less stressful and confusing thanks to the care he took with his home.
Keeping your home in order isn't just about your happiness. It affects those who come into your home after you pass on. If you haven't reviewed your stuff in a while, please join us this month as we review our own planning:
1) Review your will. Make sure it is up to date and that a copy of it is stored with a lawyer, the executor of your will, or in a safe deposit box (and that a family member can access that safe deposit box). If you haven't made a will, do so immediately.
2) Make a list of all your accounts. Banks accounts, insurances, credits cards, utilities, cell phone accounts. List every place where you have money stored, or that you give money to, along with passwords for online accounts. Include the password to your computer. Keep that list with your will in a safe. This is a great place to keep the title to your car, too.
3) Make sure your beneficiaries are up to date on your insurance policies and pensions. If you are a military veteran, make sure you have a copy of your form DD214 with your will.
4) Finally, remember that funerals are surprisingly expensive. If you can, consider an insurance policy that can cover the cost of your burial so that your family isn't left to cover a $10,000 burial. Funeral homes are very helpful, and will really assist your family in figuring everything out (where will they hold the service, who will lead the service, will there be a viewing or repass, what about service cards and thank you cards, and flowers), but they expect to be paid about half that money the day the funeral is organized, and the rest at the time of the funeral. A good insurance policy will mean that the debt of your death doesn't follow them on a credit card for years to follow.
The business of death is unavoidable, and sadly it comes right alongside the emotional grief of losing someone dear. Please, go through your paperwork and make sure it is as easy as possible for those you leave behind.
Once you have taken care of that, then address your home. If you still have boxes and boxes of stuff from your own parents passing, from past moves, and from your kids moving out of the house, it's time to go through it all and get it in order. Honor the memories by getting some of it on display, and practice generosity by giving much of it away for others to use and enjoy. Your loved ones shouldn't have to make the decisions about that stuff when you are capable of doing it now.
I am so grateful to my father-in-law that even though his death was unexpected and sudden that he simply lived with his affairs in order. Please help us honor him by following his example.
Our time together on this earth is too short. How we care for our homes affects not only our peace and joy while get are alive, but helps those we leave behind in one of the toughest moments we face.
If you need a hand getting organized and getting your affairs in order, please reach out. Whether you work with me or one of my wonderful colleagues, it is never too early.
Hugs to you and and your families.