We believe that high-end looks can be achieved without spending a fortune, so when GoHaus contacted us about posting about their company we took a look at what they sell to see if they fit in our philosophy. The answer appears to be yes! How nice!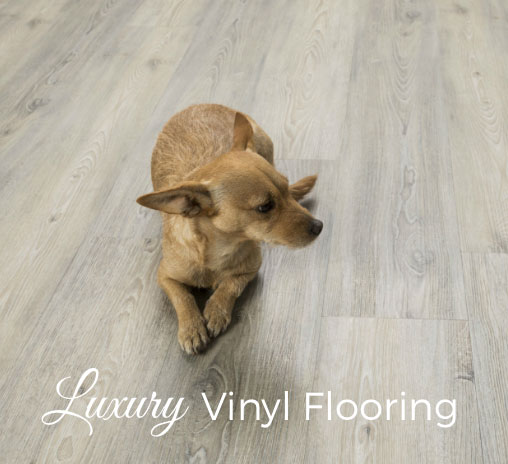 So, what do I like about what they sell? Well, I am a huge fan of luxury vinyl plank flooring, which they happen to provide. Also known as LVP, it's one of my go-to solutions when I want a wood-look in a concrete floor basement (wood is not a good option over concrete) or if I want a wood look in a bathroom but don't want to install tile. Vinyl has come a long way and the realism of a beautiful wood tile can trick even the savviest eye – I have even used it successfully at the base of wood stairs and you'd never have known you were transitioning from real wood to pretend wood.
LVP prices out similarly to many plastic laminate "wood" options, but the benefit is that where laminates are backed with pressed wood (MDF or HDF) and that is horrible in contact with water, vinyl is usually vinyl all the way through, so even if the basement does get damp or water splashes out of the bathtub, it won't damage the floor. Awesome!
One added benefit, it can be a pretty straight forward installation process, so you may even be able to install it yourself, saving lots of money on your project, bonus!
GoHaus offers engineered wood flooring too (a great option if you want to install a wood floor over a heated floor system). They'll send you up to six free flooring samples, so consider them on your list of resources as you think of new flooring for you home. If you do, let us know how it goes, we love expanding our list of resources!
To your happy home and new, gorgeous flooring!
Rebecca