If you have ever asked yourself if size matters…well it does…at least in relation to the size of your TV! Too big and you'll have wasted your money on a screen that just doesn't work in your space. Too small and you'll miss out on the full entertainment experience. Too far away and you'll miss out on important details, too close and those nifty features you just splurged on can be obscured by pixilation.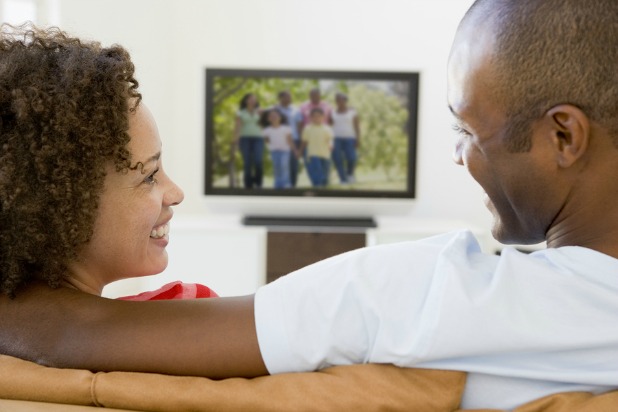 Before you impulse-purchase a gleaming 80″ panel screaming your name from the shelf of a big box store, check out these considerations (the same tips apply if you are keeping your current TV and are just looking to maximize your viewing pleasure).
Things to think about:
What is the distance between your seating and the screen?
What is the layout of your room?
Will the TV be angled in a corner, or sit flush against the wall?
While there are variations on ideal TV-viewing conditions, the simplest rule to follow is the recommended viewing distance, i.e., the distance from your seat to the TV screen. This ranges from 1.5 to 2.5 times the screen size. For example, if your viewing distance is eight feet you should pick a TV that is roughly between 40 to 65 inches (as measured on the diagonal).
Have fun, make the most of your next TV purchase, sit back and enjoy an optimal TV viewing experience!
Tip: Be sure to include blackout shades or curtains on your shopping list if you have any windows that might add glare to your screen!