{Today we are sharing a post from our delightful intern, Glory!}
Did you know that most people have rugs that are too small in their homes? Unfortunately, before my internship with Seriously Happy Homes, I was one of those poor souls. I'd like to blame it on my boyfriend since it was his shag rug in our living room, but since it took me years (and an interior design degree) to realize it was too small, I guess we're both at fault here. 😉
I'd always felt like something was missing from our room, and as soon as I realized that the rug was too small we began our rug search. After many long hours of online shopping, comparing, and compromising (choosing a rug is like choosing art – one person may love it, while the other person may hate it) I'm happy to announce we found a perfect solution in a beautiful 8ft x 10ft black & white moroccan trellis rug.
And yes! Simply getting a bigger rug transformed our living room overnight! Before, our 5×8 rug seemed to float in space, and it was pretty much only large enough to fit our coffee table: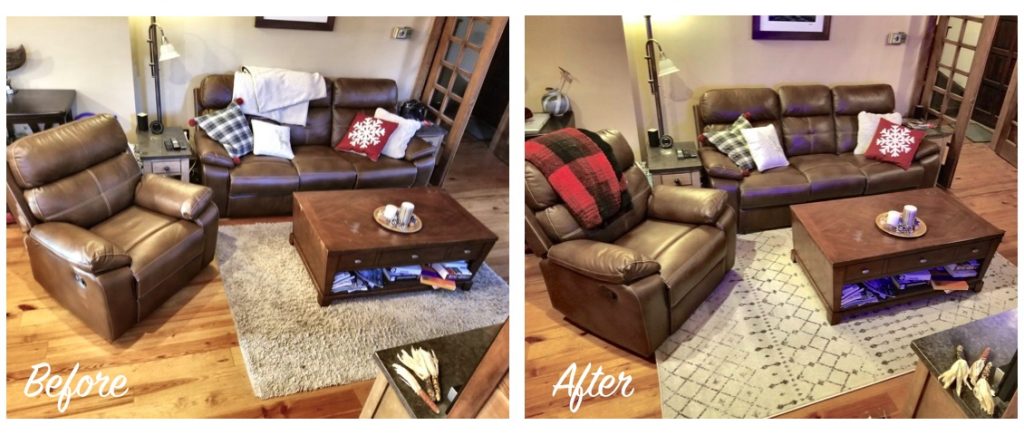 After, the new 8ft x 10ft rug anchors our space by tying together our leather couch and recliner and anchoring the coffee table. The room feels bigger and more inviting!
To save you the years of rug-agony we faced, here's a quick guide to what I've learned for choosing the right rug in the living room, dining room or bedroom.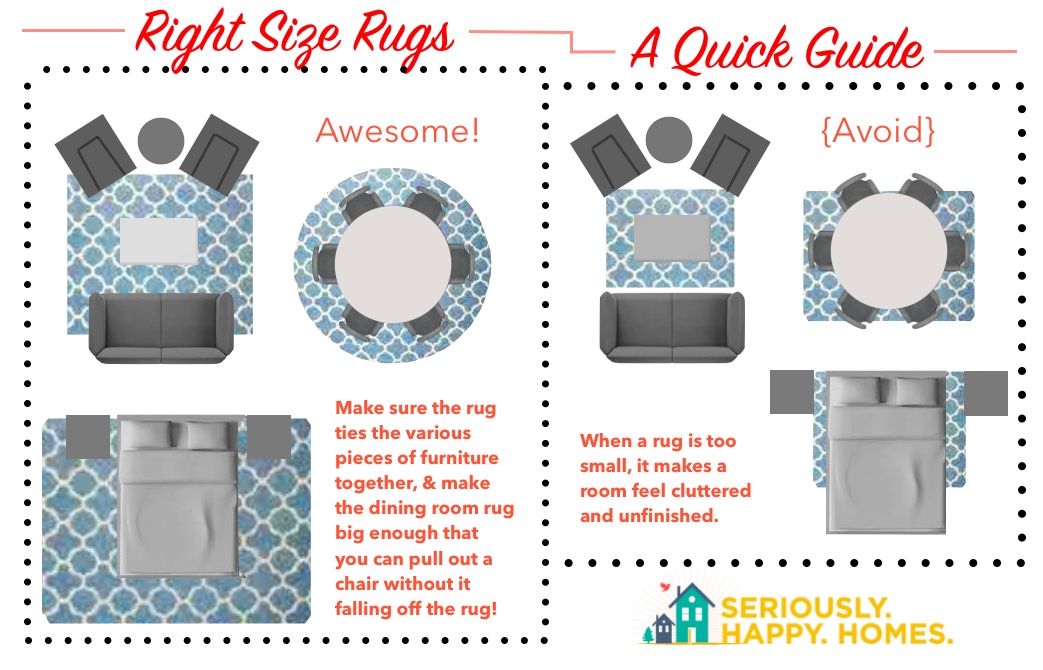 Basically, you just want to make sure that all seating fits onto the rug. In the dining room you should be able to pull out the chairs without having them fall off the rug. In the bedroom you should be able to have both feet on the rug when walking around your bed. And in the living room the rug should sit under at least the front third of each chair or sofa so they feel tied together. Take a look at this room by CB2 – see how they were able to pair a chunky, anchored sofa with light and leggy chairs? That's thanks to that generous rug tying it all together!
In general, just remember bigger is usually better. And just in case you're worried that your rug will cover too much of your beautiful wood floors, think of it like a woman in an sexy evening gown – you notice her as much for the skin she *isn't* showing, as for the skin she does reveal.
Hope that helps you find your next, perfect-sized rug!
May your home always be happy!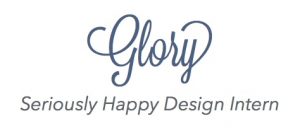 SaveSaveSaveSave
SaveSave
SaveSaveSaveSave
SaveSaveSaveSave
SaveSave
SaveSave