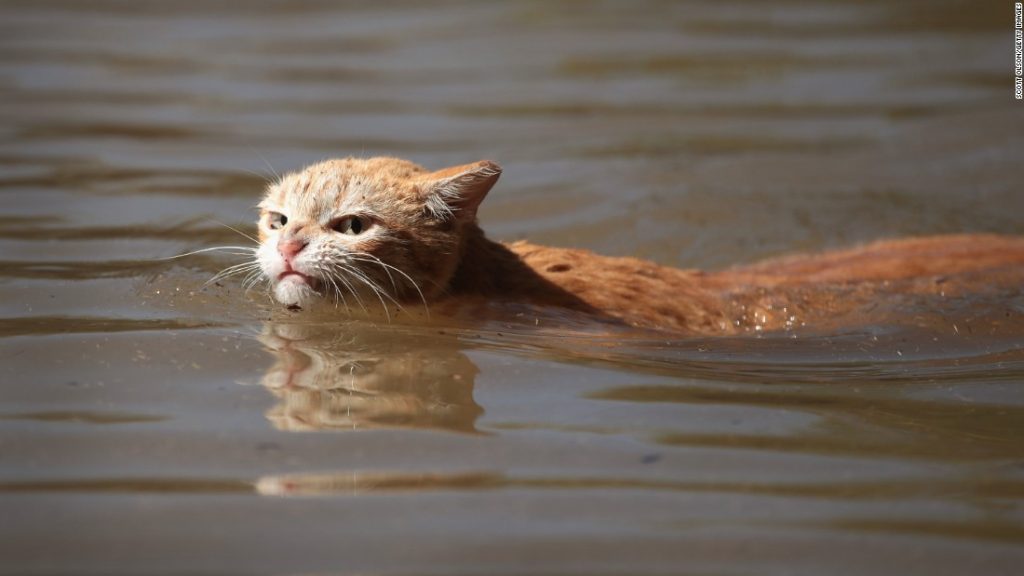 welcome to the "just keep swimming" edition.
This blog post was supposed to be about bathroom design, but as you can see from the look on this cat's face, we've got some bigger issues right now that grout colors.
As you know, Hurricane Harvey left millions of people without the homes they once loved, including my own cousin. I simply can't imagine losing everything I cared about. Overnight. It's crazy.
Like you, I want to help, and it's hard to know how to do so. What I've decided I *can* do is donate all proceeds from sales of my book Happy Starts at Home to #HELPHOUston during the month of September.
[I NEED YOUR HELP TO MAKE THIS A SUCCESS!]
I've put the book on sale to make it even more affordable for folks to purchase, and 100% of proceeds will go to the Red Cross! 
HERE'S WHAT I NEED FROM YOU:
No one will know this is happening if we don't tell them, so I need you to join my Thunderclap campaign and shout out this event!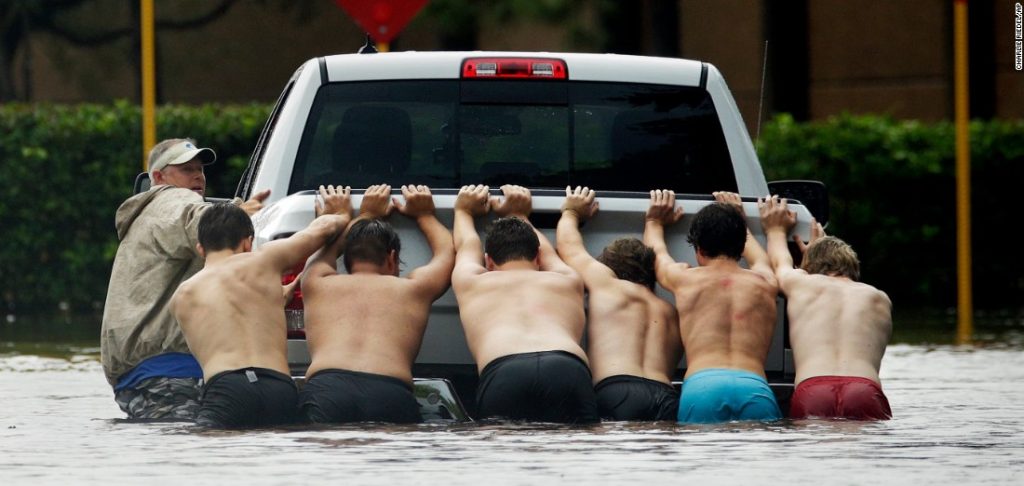 Will you help me make a BIG NOISE on Sept 8th?
DETAILS:
– If you participate, the Thunderclap system will automatically send out a tweet or Facebook post (your choice) on September 8th letting people know that we are selling books to #helphouston.
– I need 100 people willing to send out a Tweet or Facebook post on September 8th. If I *don't* have 100+ supporters, no big noise, so I really do need you to join in!
And guess what? You don't have to remember to do this on September 8th. You just click through and Thunderclap will do all the remembering for you! Yea! 
Will you help me reach my goal of 100 cheerleaders by September 8th?
Let's sum this up: 
Click to support the Thunderclap campaign. If that's all you do, it's a win!
September 1-30, get the physical book for just 9.99, and all proceeds go to #HelpHouston Disaster Relief! Already have a copy? Send one to a friend!
Check out below what the page will look like – it's super simple! Just choose a social media platform with one of the red buttons and Thunderclap will schedule the post for September 8th! Easy-Peasy!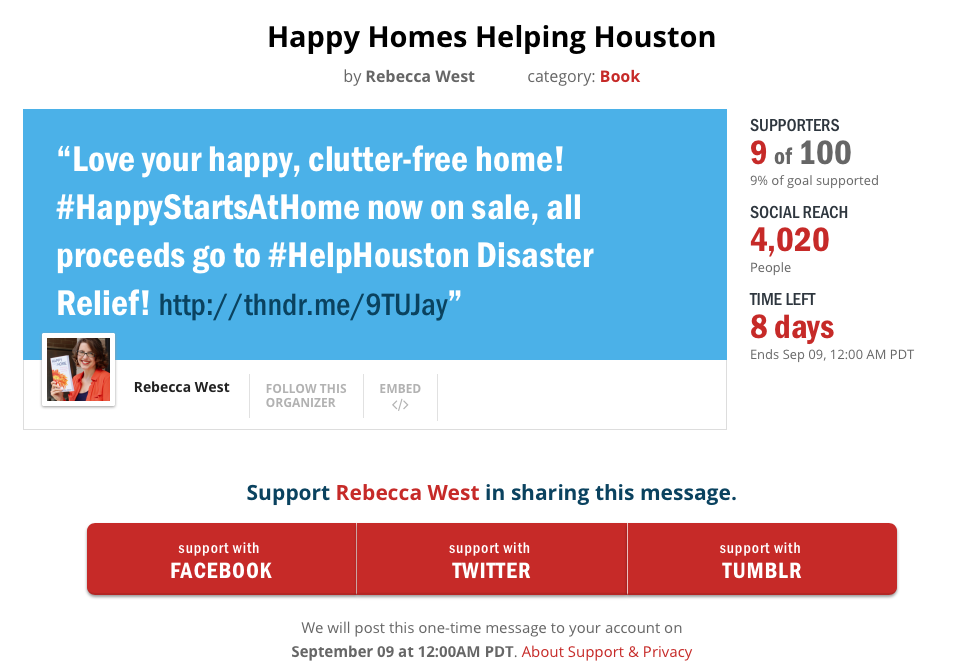 Last but not least, if you've already bought the book, don't forget to post a review on Amazon, so all the new eyeballs can see what you thought. The more noise we can make, the bigger difference we can make, too!
Thank you for making this a success!!
With your help, #HappyGivesBack!
May your home (and life) always be happy!