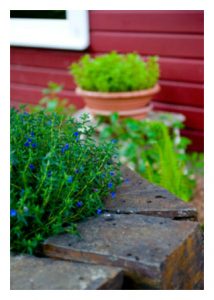 We talk about curb appeal when it comes time to sell our houses, but what about the curb appeal that greets us when we come home every day? Why do we wait to dress up our homes until we are about to give them away?
Having a home entry that makes you smile as you pull into your driveway each evening is an essential ingredient to creating a happy home. A yard, walkway, and front door that makes your heart sing even when you are still several houses away starts to ease the stress of the day and reduce your blood pressure, and sets the stage for a pleasant evening. On the ot
her hand, a yard that looks dead, dreary, depressing, and reminds you of "all the things you meant to do" adds to the stress of the day and just continues the wear and tear you experienced for the last eight (or more) hours.
While RWI's exterior services are limited to helping you choose great exterior paint colors, we work with some amazing colleagues who can turn your lacking yard into a lush and low-maintenance oasis. One of our favorites is Michael Lockman at WeDesign. Why do we like him? He's a fantastic listener and a problem solver (kind of like us). He's great about bringing up possibilities that might never have occurred to you as solutions to your yard problems.
Seriously, check out this space he helped makeover. It started out as a barren landscape that looked more like the kind of place you might store a broken-down old pickup truck than a place to grow a family. It offered no shelter, no privacy, and not a bit of loveliness. All that barrenness also made the house look boxy and out of place in the neighborhood.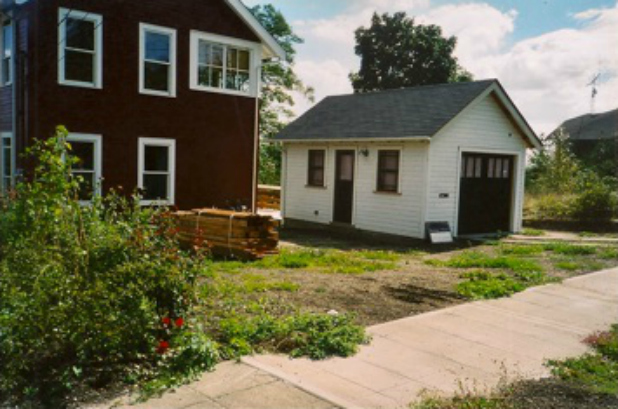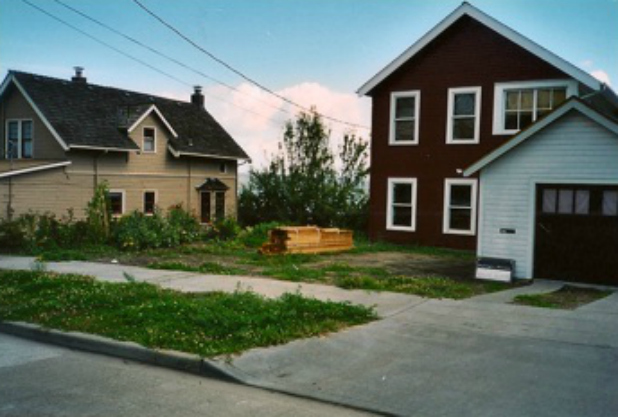 When Michael and his team were done the house felt integrated into the yard. Walking up to this home had become a true experience, lush and welcoming, while creating a sense of privacy for the family. A yard and entry like this help you let go of the stress of the day and feel at home even before you put a key in the lock.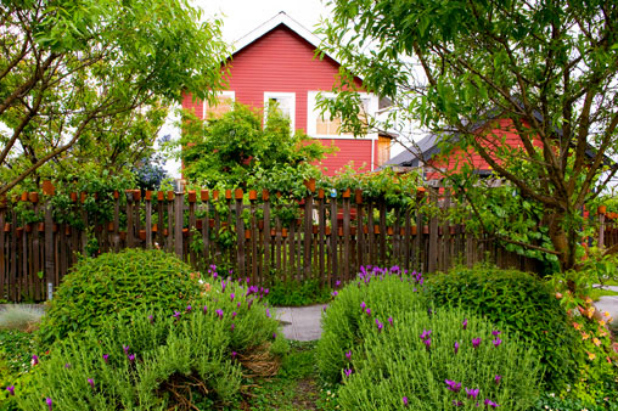 The next time you drive up to your home, take a look around. What makes you sing with pleasure? What makes you sigh with frustration? Make a list of the things that add to your stress when you see them – from a peeling front door and burnt-out entry lightbulbs, to barren and weed-filled yards. Imagine how you might feel if the things on the list were taken care of? What resources do you have to get some of those to-dos done? Maybe you can have the kids change out the lightbulbs and sweep the front entry. Maybe you can hire a painter to come freshen up your front door. And maybe it's time to make a plan to overhaul the whole space. It's springtime, so whatever you need to do, it's time to make it more of a pleasure to come home and feel happy.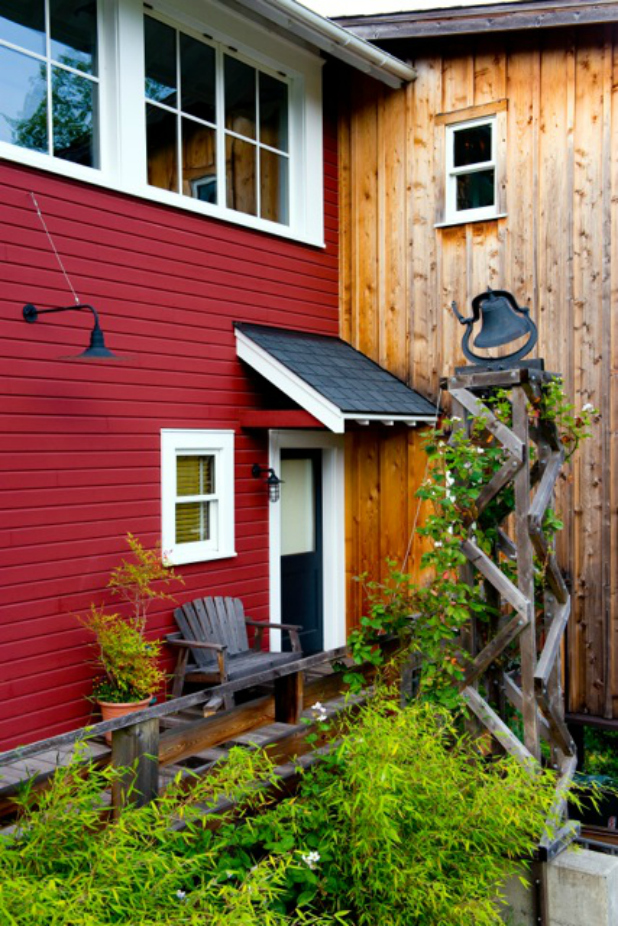 If you want to read more about this project from Michael's perspective check out the post here.
Here's to your happy home!