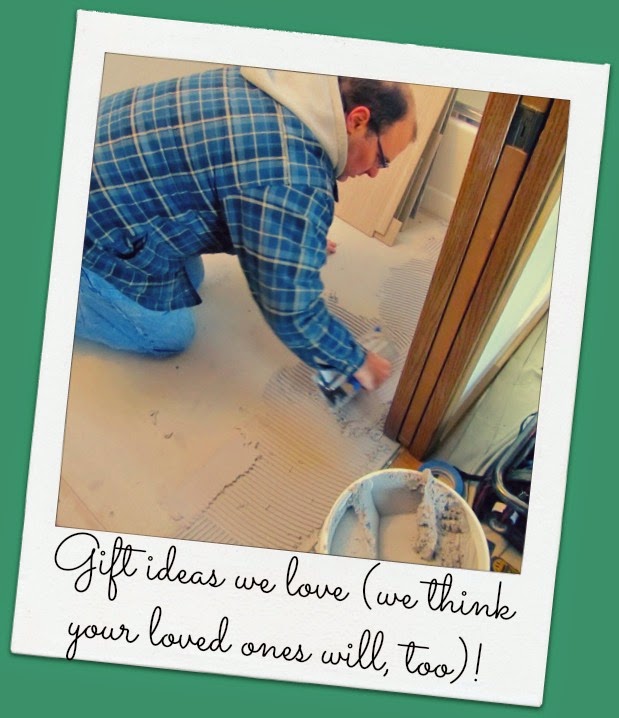 Ready to give thoughtful, personalized, clutter-free that can even reduce stress for the recipient? Renters and homeowners alike have hefty to-do lists for their home. Why not choose holiday gifts that will help make that list easier to conquer for your loved ones?
Idea #1: Gift Certificates to Home Improvement Stores
Know someone planning to retile their bathroom? Put a 10lb bag of grout in a gift bag (along with a return receipt) with a gift certificate to your local big box store to help fund the DIY project. The big bag of heavy grout will make them wonder until they open the gift, and the money will be well spent.
Idea #2: Window Cleaning
This is a favorite gift given by real estate agents to new homebuyers, and often that first year of homeownership was the last time the windows were professionally cleaned. A gift like professional window cleaning is exactly the kind of thing people won't get themselves, and that makes it the perfect gift! Find a picture frame that looks like a window and tuck the gift certificate inside the frame for a clever presentation.
Idea #3: Chopped Wood
Our fabulous intern mentioned the idea of having a cord of chopped wood delivered to your family members who might be a bit tired of prepping their own winter fire supplies – what an unexpected and lovely idea this might be for your snow-bound family! Want to see an amazingly efficient way to chop wood? Check out this video!
Any of these gifts can be services you offer yourself if you are handy and have the time. That makes the gift that much more personal, and saves money, too. Whether you find great professionals for these or offer yourself as the "honey-doer" for the day, think outside the gift of stuff this year, and help create happier, less stressful lives for those you love this holiday season.
Happy gift-giving!