Fall means the kids go back to school and, for those of you with college-bound children, an opportunity to do something new with those now-empty rooms. If you're not ready to tell Junior he no longer has a place to sleep in your home, but you really are ready to have an office of your own, why not create a convertible office/guest room?
CONSIDER a Murphy Bed: 
Although they can have a high price tag, Murphy (or wall beds) can be worth it for the right space. If you know that the room will be used as an office 75% or more of the year, then it can be a great choice for your new office. As compared to a permanent, regular bed, a wall bed gives you much more use of your room for things like a foldable sewing table (in addition to your permanent desk), or open floor space for yoga, mediation, and stretching.
When the kids come home for the holidays you can easily put away the tools of your hobbies, pull down the bed, and give them a comfy place to sleep! (Just be sure to fill the room with furniture that can easily get out of the way when it's time to put down the bed.) Note that you can also customize wall beds to have drop down shelves, built-in desks, side cabinets, etc., which leads to even more multi functionality!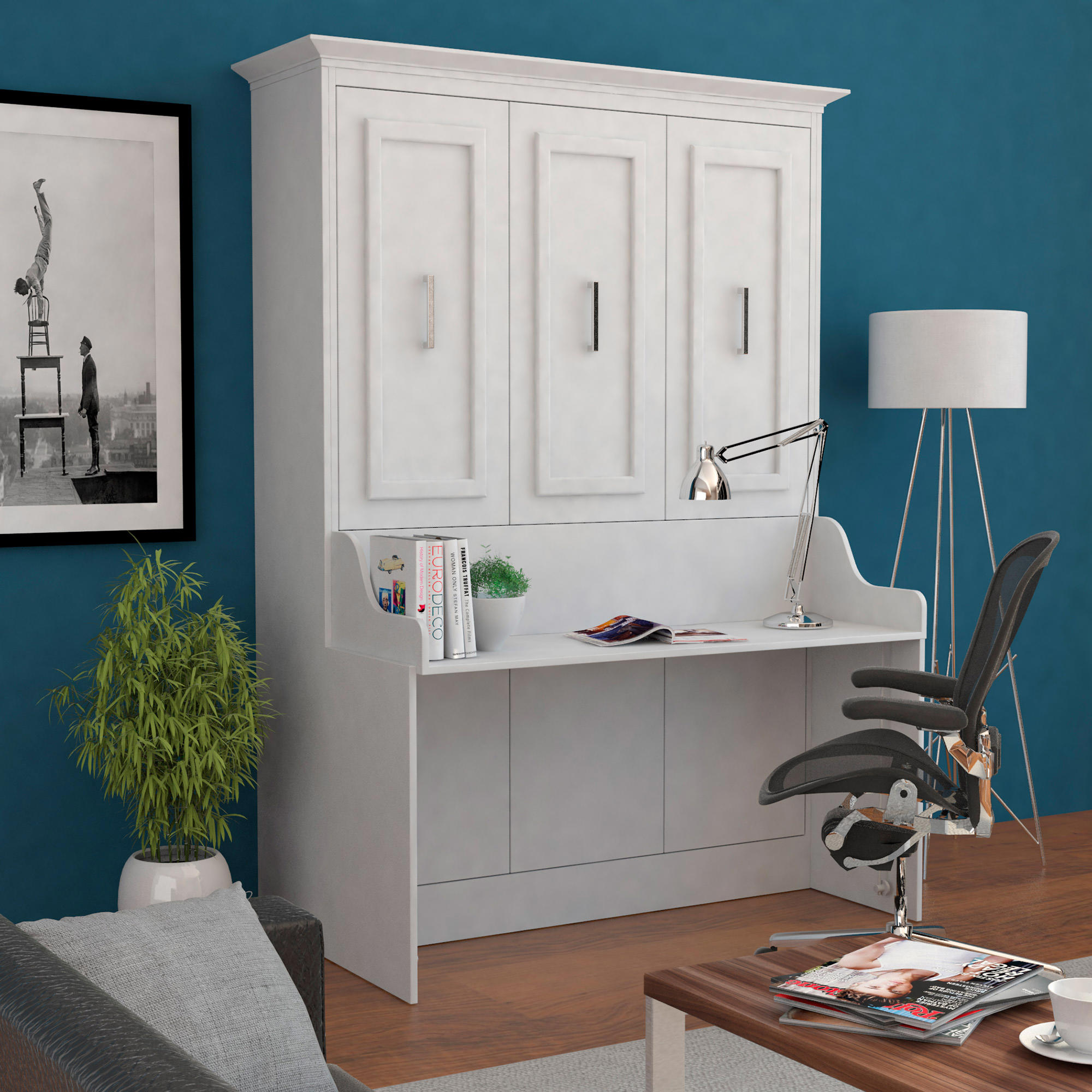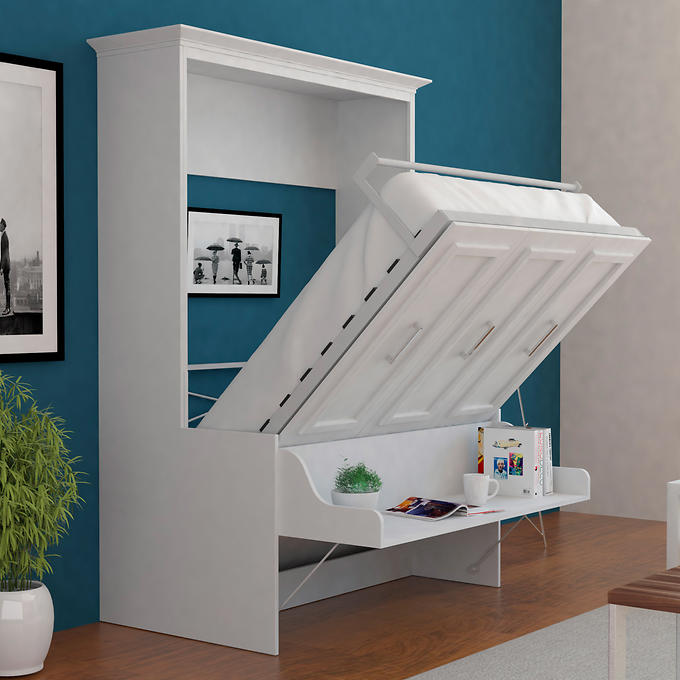 Decor/furnishings Just because your new office is a convertible, multi-functional space doesn't mean it has to look spare or impersonal. Look to Pinterest and Houzz for fun and unique DIY ways to add flair to your space! Here are a few of my personal favorites:
Mail/file baskets  This is a great way to keep the paper clutter off your desk and still visible to the eye so you don't forget about them.
Wipe off board   I adore this one because of how much variety it offers, I've seen it used as a weekly to-do list, menu board, reminder board, the list goes on.
Clipboard wall art  Super cheap and easy way to add personality to any office space! You can add inspirational quotes or photos, to-do lists, etc. It's really just an interchangeable mood board!
Make best use of the space for how you'll use it 75% of the time. If that means converting it to an office, setting up a craft space, or leaving a yoga mat and some weights in there, do it! Use the empty(wish) room to keep you happy and healthy, but definitely don't leave it unattended and unused for most of the year. It's time to celebrate the fact that your good parenting helped your chick leave the nest, and think about what is next for *you,* too!
May your home always be happy,
Kasey
Team Member at RWI