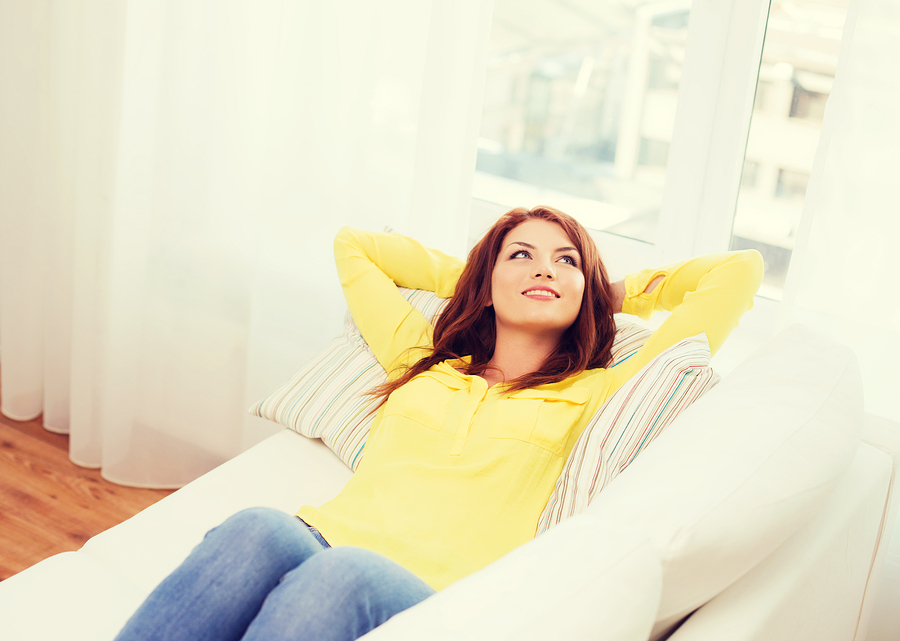 Just as we can dress ourselves for success, we can dress our home for success, too. You probably already know that putting on an outfit that "feels like you" changes how you behave, speak, and carry yourself, and that in turn changes how others treat you and how capable they believe you to be. The same is true for living in an environment that feels like you. When you wake up each day to a space that says you are successful, capable, healthy and happy, then you start the day on that note and have a much higher chance of success throughout the day. Even better, when you have a rough afternoon you get to come home to a space that centers you again, and shakes off the stress of the day.
Your home is a key ingredient in your life, the foundation of your day to day existence, and it should support you. You should feel as great waking up to your bedroom as you do slipping on your most comfortable jeans. You should feel as successful in your home office as you do in your most fashionable work clothes. You should feel as beautiful in your bathroom as you do in your loveliest evening gown. Your home should support your goals and good habits and challenge you to live the life you yearn to live. It should never sabotage your goals, keeping you stuck in past failures and heavy histories.
When it's time for a closet makeover you go through each item to determine if it still fits, if it flatters your body, and if it is still fashionable. You eliminate anything that doesn't meet those expectations, and then you make a shopping list to finish out the gaps in your wardrobe. When you are done you have a closet that makes it easy to slip into something fabulous and conquer the day. The same is true of making over your home. It's often best to take it one room at a time, and evaluate each item — is it either functional, delightful, or beautiful? If it is none of those things, or worse, if it causes you pain, guilt, or frustration, let it go. Give it away, sell it, or trash it.
After you've created space in your home by clearing out the stuff that didn't serve you, take a deep breath and determine what you need from your home before you bring anything new into it. Consider the goals and aspirations you have. Do you want to lose weight? Start a new career? Find a new relationship? Spend more time with family? Sit with those goals and consider how you home can help with that. Maybe it's time to turn the unused guest room into an office. Maybe it's time to give the kitchen a fresh coat of paint so that you feel happier going in there to cook healthy meals.
Create a space at home that encourages you, and that makes you look forward to the next adventure in your life rather than back at your old histories. Start fresh with a made-over bedroom that helps you focus on the possibility of new love rather than the loss of an old one. Refresh your living room so that it is ready for grown-up parties now that the kids have left the nest.
When your home compliments your goals and ambitions it sets the stage for your daily routine and helps you succeed, just like a fantastic outfit boosts your confidence and helps you land the perfect job. If you are feeling stuck in your life the easiest way to get unstuck might be by changing the dressing on your life. So get rid of things in your closet you no longer wear. Give away the bed you shared with your ex. Repaint the living room. Plant colorful flowers in your front yard. One by one, visual changes can be the key that opens the door to your next chapter.
Want a little more help visualizing your most successful space? Try our guided meditation and see if the answers aren't already waiting for your right there in your heart and mind.
To your happy home!